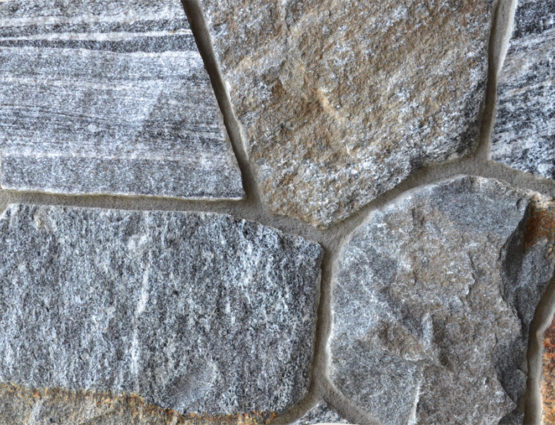 Order Stone Sample
Request Pricing
Technical Docs
Architect Resources
Where to Buy
Product Specs
Kettle Valley Granite Random / Fieldstone Veneer Specifications
STONE THICKNESS:
1/2" - 1-1/2"
STONE SIZE:
5″ x 10″ up to 8″ x 15″ pieces.
STONE COLOR:
Earth tones combined with swirling natural patterns of grey, and salt and pepper textures.
STONE SHAPE:
Random / Irregular
ALL INDIVIDUAL NATURAL STONES
GOOD FOR INTERIOR AND EXTERIOR APPLICATION
AVAILABLE WITH MATCHING 90 DEGREE CUT CORNERS
Description
Our Kettle Valley Granite Random veneer features strikingly organic patterns of irregularly shaped field stones in an elegant profile. It's known for an intense color palette that encompasses warm earth tones with variations of grey and salt and pepper flecks. This dynamic stone profile has irregular shaped stones ranging from 5" x 10" up to 8" x 15" pieces. Due to its large size this natural granite field stone is best suited for larger wall surfaces.
Design Inspiration With Kettle Valley Granite Random / Fieldstone
Learn More About Kettle Valley Granite Random / Fieldstone
Kettle Valley Granite Random veneer is especially effective for upgrading and enhancing craftsman or modern style homes. On cladding for exterior facades and walls, it can stand alone or blend compatibly with other stone finishes and profiles. It looks beautiful next to wood as well. Natural stone cladding can be used around windows and entry ways to create a sense of permanence and grandeur. It can also be used to clad pillars, stairways and other structural elements, or provide finishing around the home's foundation. Elsewhere outside, Kettle Valley Granite Random provides attractive landscaping surfaces around the home – on retaining walls, stone fences, gas firepits, outdoor kitchens, fireplaces and lounging space.
As part of an indoor design strategy, Kettle Valley Granite Random veneer creates drama even when used in a limited area. Use it on entry posts or front foyer walls for maximum impact. This material can also be used in recreational spaces – den, man cave, family room, bar or wine cellar – to evoke a cozy and relaxing rustic atmosphere. In other living spaces, it can be effective used as a feature wall or fireplace surround, creating a sense of comfort and space when applied floor to ceiling.
With their timeless beauty and durability, natural stone veneer products such as Kettle Valley Granite Random are a great way to enliven domestic or commercial buildings both indoors and out.