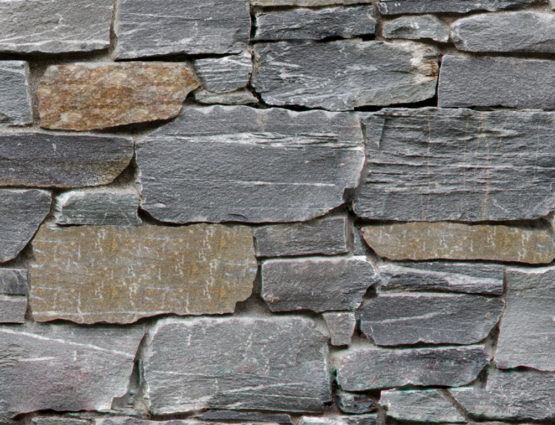 Order Stone Sample
Product Video
Request Pricing
Technical Docs
Architect Resources
Where to Buy
Product Specs
Spring Valley Ledgestone Veneer Specifications
STONE THICKNESS:
3/4" - 1-1/4"
STONE FACE HEIGHTS:
1" - 7"
STONE LENGTHS:
6" - 18"
STONE COLOR:
Earth tones intentionally placed within a charcoal grey base.
STONE SHAPE:
Organic Rectangular
ALL INDIVIDUAL NATURAL STONES
GOOD FOR INTERIOR AND EXTERIOR APPLICATION
AVAILABLE WITH MATCHING 90 DEGREE CUT CORNERS
AVAILABLE IN 4" FULL BED MASONRY PROFILE
Description
Natural stone veneer products are known for their versatility and interesting composition. Take our Spring Valley Ledge Stone, for example. A mix of 80% Black Pearl Ledge Stone and 20% Natural Ledge Stone, this gorgeous natural stone veneer provides a unique range of earth tones intentionally placed within a monochromatic slate or charcoal grey base. This composition allows for a range of applications that complement existing color palettes both inside and outside the home. Stones are irregular elongated ledge-cut pieces and are available in lengths ranging from 1 to 7 inches, and face heights from 6 to 18 inches.  
Design Inspiration With Spring Valley Ledge Stone Veneer
Learn More About Spring Valley Ledge Stone Veneer
Ledge stone is often used on the exterior of homes to differentiate entryways or highlight architectural features such as a picture window, or to clad pillars. It can add a rustic touch or emphasize the classically modern horizontal lines seen in mid century or craftsman architecture (think Alden B. Dow). Spring Valley Ledge Stone is a neutral stone veneer that can be custom engineered to complement the painted or wood surfaces of your home's exterior. It adds beauty, value and a sense of durability to the facade or outdoor living spaces of any style home.
Inside, natural stone has numerous attractive applications. Use it to create a striking fireplace surround or accent wall – it would look great in a stairway or foyer picking up on the color of surrounding walls or trim. It can be used to clad columns, turning a sometimes disruptive architectural feature into a focal point. Spring Valley Ledge Stone can also be used to add elegance and interest to bathrooms and kitchens. K2 Stone adds a vibrant and luxurious texture to a rooms décor, even when used sparingly.
Versatile, easy to install and natural, Spring Valley Ledge Stone offers a range of exciting possibilities for sprucing up the exterior and interior of your home.