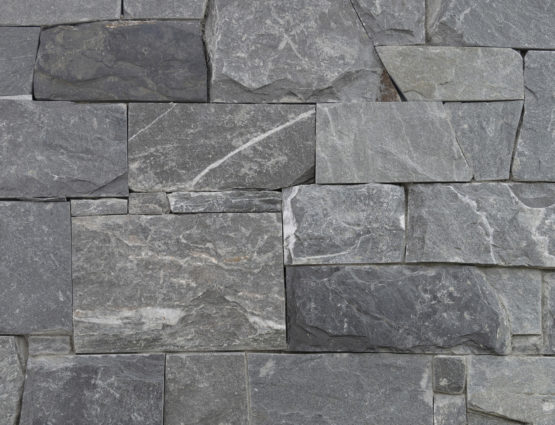 Order Stone Sample
Request Pricing
Technical Docs
Architect Resources
Where to Buy
Product Specs
Tofino Sky Squares & Recs Veneer Specifications
STONE THICKNESS:
3/4" - 1-1/4"
STONE FACE HEIGHTS:
5" – 10"
STONE LENGTHS:
6" - 16"
STONE COLORS:
Cool blue and gray color palette.
STONE SHAPE:
Squares & Rectangles
ALL INDIVIDUAL NATURAL STONES
GOOD FOR INTERIOR AND EXTERIOR APPLICATION
AVAILABLE WITH MATCHING 90 DEGREE CUT CORNERS
Description
Consisting of square and rectangular stones, with individual stones available in 5" to 10" face heights and 6" to 16" lengths. Our Tofino Sky Squares & Recs features a subtle smooth texture with a cool blue and gray color palette. The organic beauty of natural stone veneer makes a statement when used in any home.